Welcome!
Please come in, make yourself comfortable and have a look around, I'll put the kettle on...
On this space of ours you can find all of our lovely products, stories about us, our love of nature and the inspiration for the designs we create. Have a look in the about page for our origins story...
Our special product ...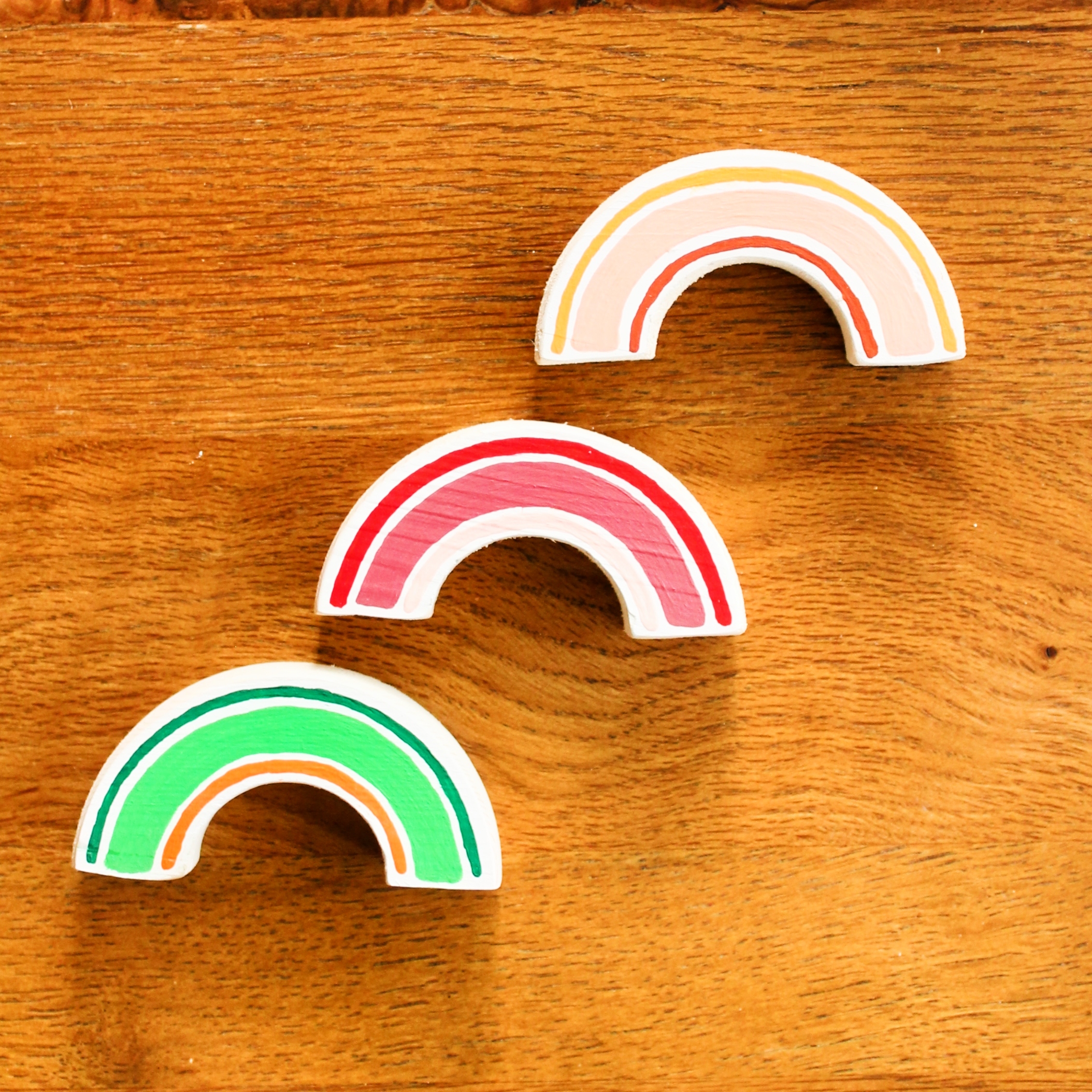 Wooden Rainbow
These lovely Wooden Rainbow hangings were inspired by the amazing work the NHS has done for us all, last year and especially continuing this year. These wooden rainbows come painted with a variety of rainbow colours* or, with plain white faces to allow you to personalise them with your own designs - a great activity to get the kids involved with the decorating and appreciating our wonderful health service.
We have started making event inspired rainbows, first one to come is 'True Loves Kiss' this one is inspired by the Valentines Day. Other inspirations will fallow :)
As we wanted to give something back, we will be donating 10% of the proceeds of these to the NHS. We've started this action arround Christmas last year and managed to donate over £100.00 thanks to our amazing customers! We hope that our rainbows will help to make a difference and you can be a part of this. x
* to receive a rainbow with your favorite colours simply put the numbers of your choosen colours (3 colours per rainbow) in 'Customisation' box at the check out . Otherwise colours will be chosen by the 'quality controllers' - our kids :)
£4.00
View Product
Oooh a nice picture
This is the first thing I cut on our Bosing adventure...
I had a sore arm after. J.
Customer Reviews (Click one to see more!)